Electronic token dispensers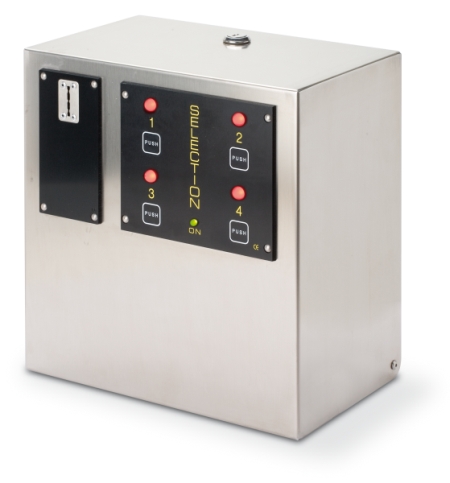 Shower control system with RFID reader
activation by card or key ring
water supply time programmable from 1 to 10 min.
number of credits programmable from 1 to 50 or unlimited.
pause function
power supply 230V/12V (power supply not supplied)
Electronic coin acceptor with structure in 316L stainless steel complete with magnetic valve for managing the single shower or of 4 showers.
token or coin activation
water supply time adjustable up to 7.30 min.
9V battery or 230V/14V power supply (power supply supplied)
credit accumulation
predisposition for the installation of the pause button
Electronic coin acceptor with 316L stainless steel structure without magnetic valve for "various uses"management of hairdryers, whirlpool baths, washing machines, lighting of tennis courts, etc.
token or coin activation
time adjustable up to 95 min.
230V power supply (power supply not supplied)
credit accumulation
© 2023 - River Spa - Strada della Cisa 51/53 - 42041 - Brescello (RE) Italia