Vandal proof taps with automatic closing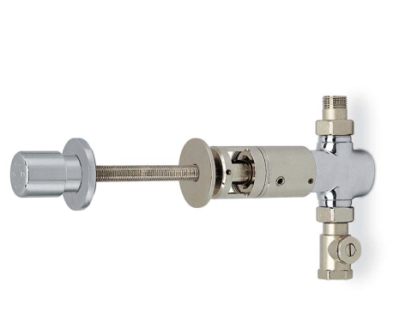 All over the world, water is an increasingly precious and increasingly expensive resource.
To ensure maximum savings on drinking water, the RIVER timed taps
in addition to the automatic closure, it has an internal device that regulates consumption
of water up to 2 l/min. at 3 bars (LEED credits).
Without disassembling the cartridge, it is also easy to adjust the opening time.
RIVER VP timed taps are suitable for installation in all public places because they have been designed with particular care in terms of solidity, operating efficiency, energy saving, design and safety. If the handle is voluntarily blocked, the tap remains closed and does not dispense water.
MAGIC VP SERIES
- (patented) Vandal-proof and anti-blocking - Adjustable opening time - Automatic flow regulator 7 l/min. (sink) 9 l/min. (shower)
MINIMAGIC VP SERIES
- (patented) Adjustable opening time - Adjustable flow rate up to a minimum of 2 l/min.
Installation and maintenance advices
© 2023 - River Spa - Strada della Cisa 51/53 - 42041 - Brescello (RE) Italia